Задание: Use the language in the box to respond to the following.
Ответ: 
They won the match. Did they really?
The match was fixed.Was it really?
He scored the winning goal.Wow! That's great.
They are in first place. How exciting!
I saw the match live. Did you really?
It was a record-breaking jump.Was it really?
She just seemed to go to pieces. Oh no! That's terrible!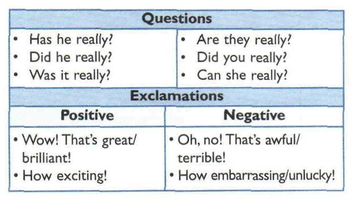 Starlight 10. Module 1. Unit 1.4. Все задания.